I rarely like to accept when I am wrong about something, especially when it comes to beers that I enjoy. Sam Adams was one of the first craft beers I ever tried and I remember loving the Boston Lager as something complex and delicious. As my palate moved away from malts and towards hops I started to dislike Sam Adams. The beer all tasted too sweet and too oily and I soon grew to actually detest the poor Boston Beer Company. I even told others that they should look elsewhere for their interesting beer fix. I want to set the record straight that I was wrong.
I used to feel that the BBC (HA!) was just another brewer with zero beers that I find interesting (which is funny because they make dozens upon dozens of beers). It was not until the last few days though that I discovered just how good Sam Adams could be. The Sam Adams IPA Hopology is a collection of six unique IPA beers that all focus on a different style of IPA. Not only does the taster get wonderfully hoppy beers (and a lot of them), but the taster also gets to see just how wide the IPA umbrella spans. All of these beers are different for very different reasons and I found myself loving all but a few of them. In the interest of brevity I will point out a few likes and dislikes for each style.
Latitude 48 (IPA/6%ABV/60IBU)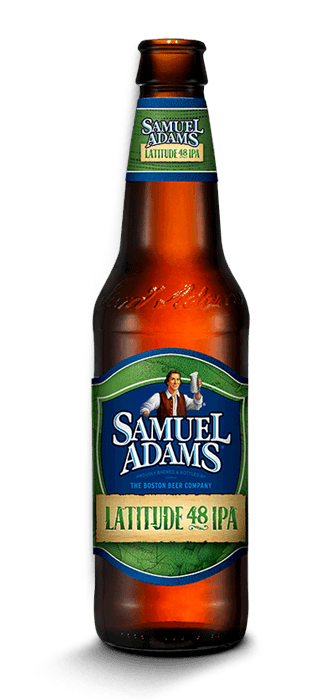 The first beer I tried was Latitude 48, a standard IPA with a wide variety of hops from the 48 degree Latitude of the Earth.  These five different hops play well together making for a citrusy, bitter yet drinkable IPA. There is a level of maltiness in this beer that is the hallmark of a Sam Adams brew, something that did not bother me nearly as much as I thought it would. What did bother me is that this IPA is really nothing too unique, the variety of hops do not set it apart as much as I hoped they would. Side by side with other IPAs I would never be able to name this one by taste. But for a company who I thought I disliked- not bad.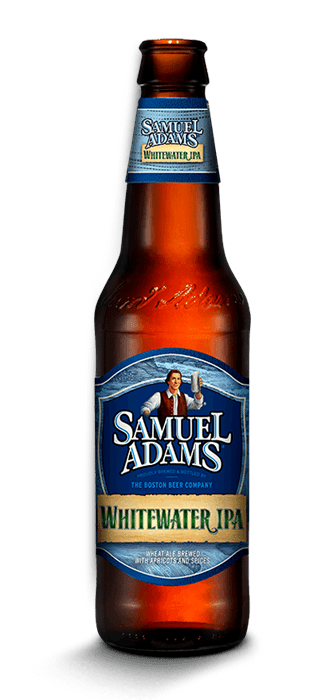 Whitewater IPA (White IPA/5.8%ABV/60IBU)
Ok here is where the tasting got a little strange for me. This is supposed to be a hybrid of a white ale and an IPA but it tasted nearly the same as the Latitude 48. There was a subtle spice flavor that hit the back of the tongue from this beer and it was a little sweeter, but that was all that made it different. While it might lack elements that make it stand out I did still enjoy drinking the Whitewater. The beer has a nice hop aroma and taste and it was quite refreshing. If I had to choose I would probably go for the Latitude over this one, but honestly this is still a nice addition to the pack. This would go amazingly well in a cold glass (I know… shoot me) with a California Roll.
Third Voyage (Double IPA/8%ABV/85IBU)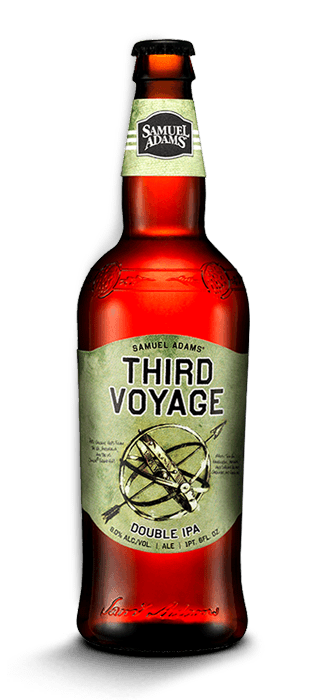 After having my fair share of double and triple IPAs I was worried that I would find this beer to be underwhelming. Much to my surprise I found myself really enjoying the hop aroma and taste of this IPA. Sam Adams really went all out using different varieties of Cascade hops from New Zealand and the PNW. I am a big fan of the cistrusy notes and bitterness from Cascade hops and they are very much present here in this beer. There is also a clean sharpness to the brew, a golden loveliness that reminds me of Torpedo, which honestly is probably the best compliment I can give it. This was the third-best beer in this box, and I honestly find myself salivating at the thought of having another one.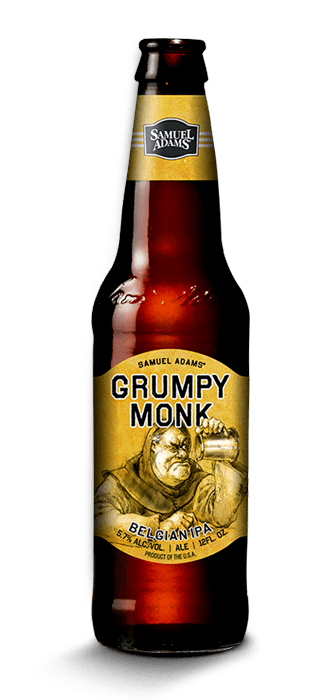 Grumpy Monk (Belgian IPA/6.5%ABV/55IBU)
Grumpy Monk was probably my favorite beer out of this whole collection, and honestly is the one I would most likely buy again. After my last encounter with a Belgian Pale Ale I was a little nervous about this beer. I loved the art on the bottle and how good it smelled which stemmed my fear a little. Once I took a sip all doubts of the style I had were gone and replaced with absolute joy. This beer is a stunning achievement from a brewery that I used to have nothing but meh feelings for. The spicy and sweet malts were backed up by Cascade and Simcoe hops to deliver pretty much everything I could ask for in this style. This IPA went down incredibly easily and left nothing but a spicy and honey-like aftertaste.
Honestly BBC I am sorry for doubting you (oh yea, this one gets another paragraph). This is not the beer I was expecting from a multi-million barrel selling brewer. This is the kind of beer that is produced by a small craft beer maker as his pet project that wins awards. I am not surprised at why this beer is a Sam Adams fan favorite, nor am I surprised at how often people drink it and say "Wow, this is  better than I expected!". Well done on this one BBC… well done. Damn I want another right now.
Tasman Red (Red IPA/6.5%ABV/55IBU)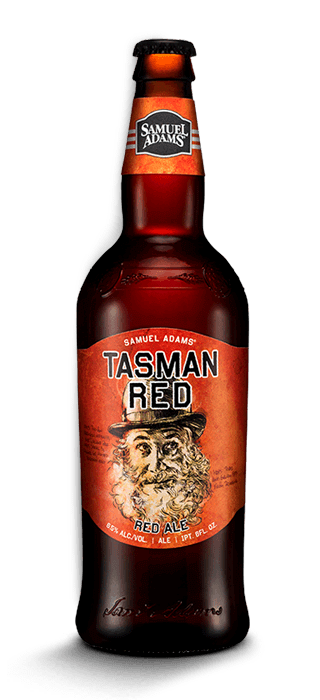 The Tasman Red was probably my least favorite beer in the Hopology, but not for reasons you may think. Tasman is in no way a bad beer, it simply just does not feel like an IPA to me. The hops are there of course but they are very much in the background and are slightly smothered by the overwhelming malts. The flavors of toffee, caramel, oats and syrup coated my tongue and were followed by a whimper of hops. While drinking I decided to let the beer warm up a few degrees which did improve the flavor, but it still felt a little unorganized. Not a bad beer, but not what I was looking for. If you want a solid red ale there are better options out there.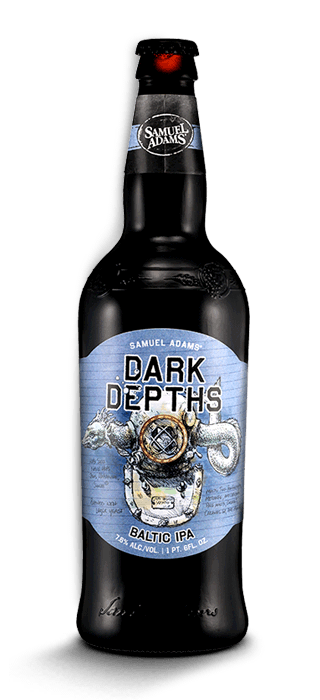 Dark Depths (Dark Porter IPA/7.6%ABV/55IBU)
Dark Depths was an absolutely delicious way to end this collection. This is very much a solidly-hopped porter with an emphasis on being crazy with flavors. There are hints of grapefruit, tree bark, coffee, chocolate and smoke with a great mouthfeel and wonderful aftertaste. My wife agreed with me and mentioned that adding a scoop of coffee ice cream to it would make a great float- an idea that I highly agree with. This beer was the malty IPA that I truly wanted from the collection, and it was just so incredibly delicious. I rarely like dark beers in the Spring/Summer, but I could drink this any day. The flavors are a little all over the place, but honestly it gives the beer more character. If you see this one on the shelf please pick it up, you will like it.
This collection is well worth the money at 16-20 dollars for a 12-pack. You really get to experience the best of the Boston Beer Company and some of the more interesting IPAs you can buy commercially. What this collection does though more than provide a good value or interesting experience is it shows the drinker just how vast the genre of IPAs can be. Being an IPA beer is more than just having a lot of hops, it is about finding new and interesting flavors that compliment the citrus and bitterness of the hop plant. Samuel Adams is the largest craft brewer in the United States (world?) and they are becoming almost a gateway to the microbrewery world.
So I will admit that I was wrong about the Boston Beer Company. With this collection they have becoming incredibly relevant to me again and have shown that they can really put out an incredible product.  This is in no way as complex as something from Dogfish, Stone or Lagunitas, but the BBC can be proud that they have put out a beer collection than is as delicious as it is interesting.
I would also like to note that on the Sam Adams website you can find recipes for dishes that compliment or contrast all of these beers, which is awesome in my book. And yes, I have a book.